Imaging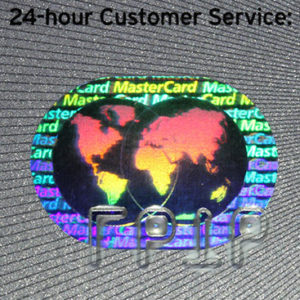 Imaging products are photographic films/sheets which serve as visual communication aids. Examples of photopolymer-based imaging products include prepress color proofings, specialty holograms etc.  These products do not require additional functional properties such as ink transfer capability, abrasion resistance, solvent resistance, etch resistance etc. as in the applications of printing plates or photoresists.
A major category in this photopolymer market is color proofing films.  A decade ago, color proofing films were a significant market for photopolymers.  They are now giving way to digital proofing, which does not use photopolymer-based products.  Digital proofing based on inkjet has made great inroads into all levels of proofing markets.  Proofs are employed by printers to make critical judgments in color work, and also by advertisers or buyers to give final approval to print.  First photopolymer-based color proofing system was introduced by DuPont in 1972 under the trade name Cromalin.  A typical Cromalin film consists of an acrylic tacky photopolymer about 0.2 mil thick, sandwiched between a poly­ester film base and a protective polypropylene sheet.  The polymer is so formulated that it remains tacky at room temperature.  Ultraviolet irradiation changes the polymer's state from tacky and rubbery to glassy and non-tacky. This change in tackiness is utilized to adhere "dry toners" of different colors selectively.
Almost everyone has seen a hologram on a credit card or on an expensive consumer product.  These are mostly embossed holograms made from a die which in turn is made from a master using a photoresist.  Photopolymer-based mass-produced holograms are still not common.  Several companies are developing holographic data storage media using different types of photopolymers.  Millions of pages can be stored on a small holographic disc.  Holographic technology is poised to become the next-generation solution for data storage.
MANUFACTURERS:
Color Proofing Films
Holographic Storage Media
STX Aprilis
InPhase Technologies
Bayer MaterialScience
Copyright © 2007-2010 Savla Associates