Equipment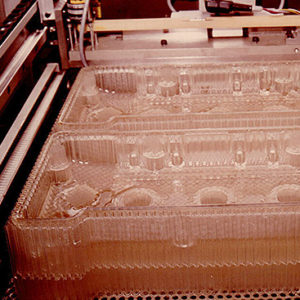 Photopolymer systems are generally processed in three basic steps: 1)  coating or lamination of the photopolymer product 2)    exposure and 3)    development or washout.
A special equipment may be required for each step.  Most photopolymer products require appropriate handling prior to exposure except in the case of stereolithography and solid printing plates, which are ready to be imaged as supplied.  The pre-exposure processing steps include laminating; as in the case of dry film products, and coating and/or drying of liquid materials.
An exposure equipment consists of radiation sources with additional features of control, speed, safety and ease of processing. The first step after exposure of photopolymers is the development of an image or washout of an unexposed and uncrosslinked polymer.  Subsequent steps may involve drying, etching, stripping, curing (baking), etc. depending on the type of photopolymer system and end use.
Copyright © 2009 Savla Associates